Greece bans smoking indoors.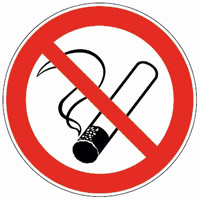 An anti-smoking law, prohibiting smoking indoors, is to take effect in Greece as of 1 July 2009.

Smoking is banned in public places such as restaurants, bars, schools, universities, state offices, hospitals and in all forms of public transport.

BUT the ban is only partial.


We have tried to find the exact legislation, but all writing about it on the internet are apparently more or less based on the same
populistic origin, with information on the number of smokers, the danger
and so on.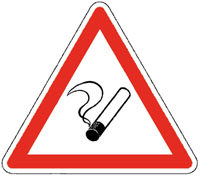 No one is telling the cool fact about the law.

We assume that Greece has the same definition of 'indoor' as EU: "Places with minimum three walls and a roof".
This definition excludes nearly all the outdoor (summer) bars and restaurants from the restrictions.
Restaurants and bars smaller than 70 square metres can choose whether it is a smoking or non-smoking area. Bigger establishments can dedicate up to 25 % as smoking area.

This is what we have been able to find, so no big change!
To our opinion the only new is, that there will be a need for . . . . . . . . . this new sign.