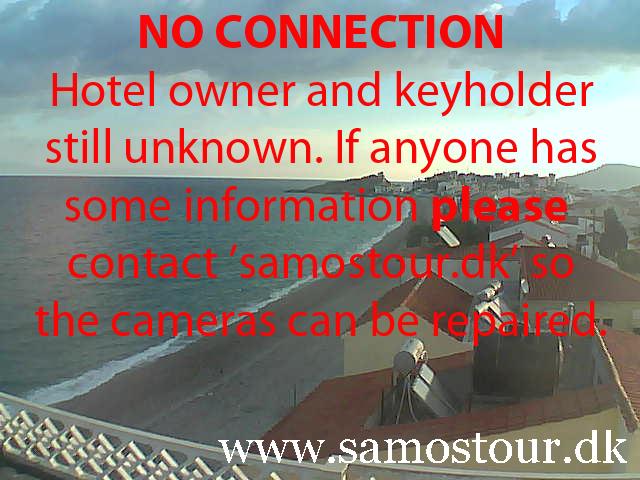 Updated: Friday April 20, 2018 08:53 Samos time.
Picture is updated every 60 seconds.


View from the top of Hotel Tsamadou in the western part of Kokkari.
The altitude of the camera is about 12 m. and it is 5 m. from the beach.
It is pointing east, so some blur may occur until about 11 o'clock.